A few details
We assembled a list of some commonly asked questions. If your question isn't listed, don't be shy and give us a call.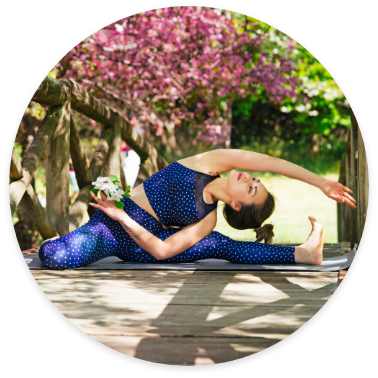 Does acupuncture hurt? What if I am afraid of needles?
Most people don't feel the needles inserted at all, while a few report only a slight discomfort. See this article for more information.
What is the difference between "clinical" massage vs. "day spa" massage? How do I know which one I need?
If you are experiencing pain, muscle discomfort or health issues then it would most likely be recommended search for what is referred to as a clinical massage. When a person is wanting to relax and being pampered then they tend to search for a day spa. Refer to this article and this article to figure out which massage type is right for you.
Do you have to be "crazy" to see a psychologist?
Seeing a psychologist does not mean that you are "crazy." A psychologist is trained to help people through talk therapy, research, diagnosis, experiments, and testing. See this article for more information on what a practicing psychologists does.
What "assessment tests" does a psychologist administer?
The simple answer is it depends. There are many kinds of assessments and they can be used in a number of ways.  If you're being told you need a psychological evaluation then give us a call and we'll explain the process based on your specific situation. 
Does the Somadome emit radiation?
No, the Somadome does not emit radiation, in fact, it blocks harmful EMF's found in our environment. Refer to this list on the Somadome website to read more frequently asked questions.
If I am claustrophobic, will I be able to use the Somadome?
No one reports feeling closed in once inside. The dome shape, circulation via a fan, and ability to open the dome at any time during the session does not allow one to feel "trapped" or "enclosed." For a personal anecdote of someone's experience you can read this article for more information.
Can a person who is physically handicap benefit from yoga or physical training?
Yes! Yoga and personal training can benefit all people. Of course the stretches or exercises can be modified to the individual needs of each person. Refer to this article for more information.
Do you take my insurance?
We are an "out of network" provider. The client would be responsible for making payments to us and for getting reimbursement from their own insurance carrier. We would provide codes for services to assist the client in their reimbursement process.
Is there free parking?
Yes, there is parking is free all around the office.